Susan Jarvis, also known as The Maven, is the founder of The Spicy Boudoir and host of the popular podcast,

The Maven's Private Diaries

. She is a leading voice in the Australian sex and relationship education community, known for her candid and empowering approach to exploring sexuality and relationships and smashing taboos and stereotypes around sex, death and disability. Susan has written for major media outlets, appeared on national television and has been featured in numerous podcasts.
Susan's journey to becoming an advocate for the sexuality of older age persons and people living with a disability began when she was diagnosed with a chronic condition that left her with limited mobility. Now in her 50s, Susan discovered that as she aged and started using a walking stick her 'presence' in the world seemed to be fading. Susan felt invisible at the checkout, invisible in the media and certainly invisible in the realm of online adult stores. That frustrated her, so she decided to change the status quo, one orgasm at a time. Susan has since established a dedicated following and has since been featured in numerous Australian media outlets for her work, such as The Sydney Morning Herald where she discussed the importance of sex education for over 50s and the need for more inclusive and accessible resources.

Susan's purpose is to shine the light on ageless sexuality and demonstrate that physical disability does not preclude one from enjoying intimacy. Having also a lived experience of anxiety and depression, Susan is a passionate advocate for de-stigmatising mental health
and speaks openly about her experience with family, friends and the medical profession.
Susan is available for interviews and speaking engagements and is represented by Champion Health Agency.
For all booking enquiries please contact Anja Christofferson:
e. admin@championhealthagency.com
ph: +61 418 755 691
Susan in the media:
SBS Insight 2023 Episode 3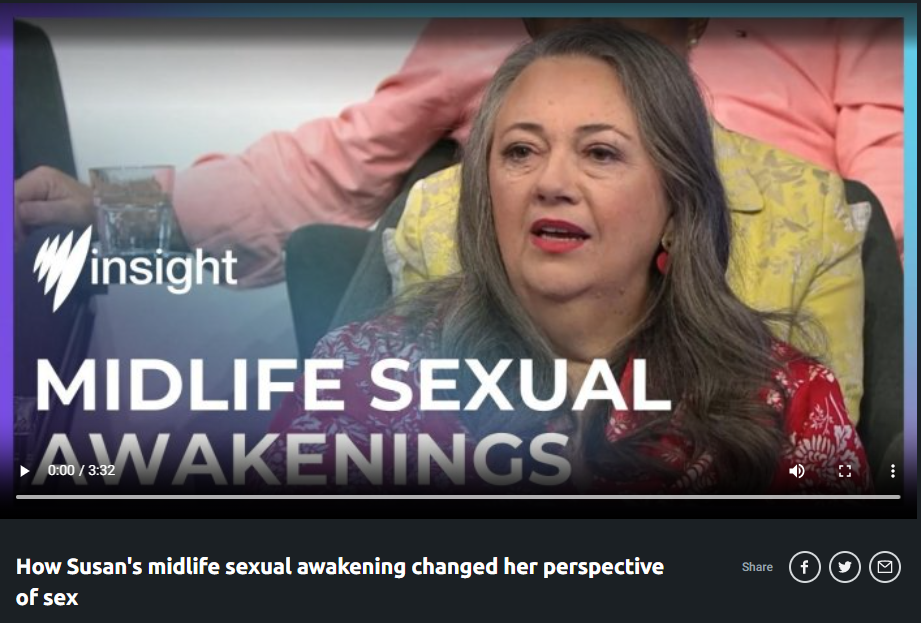 Take 5 Magazine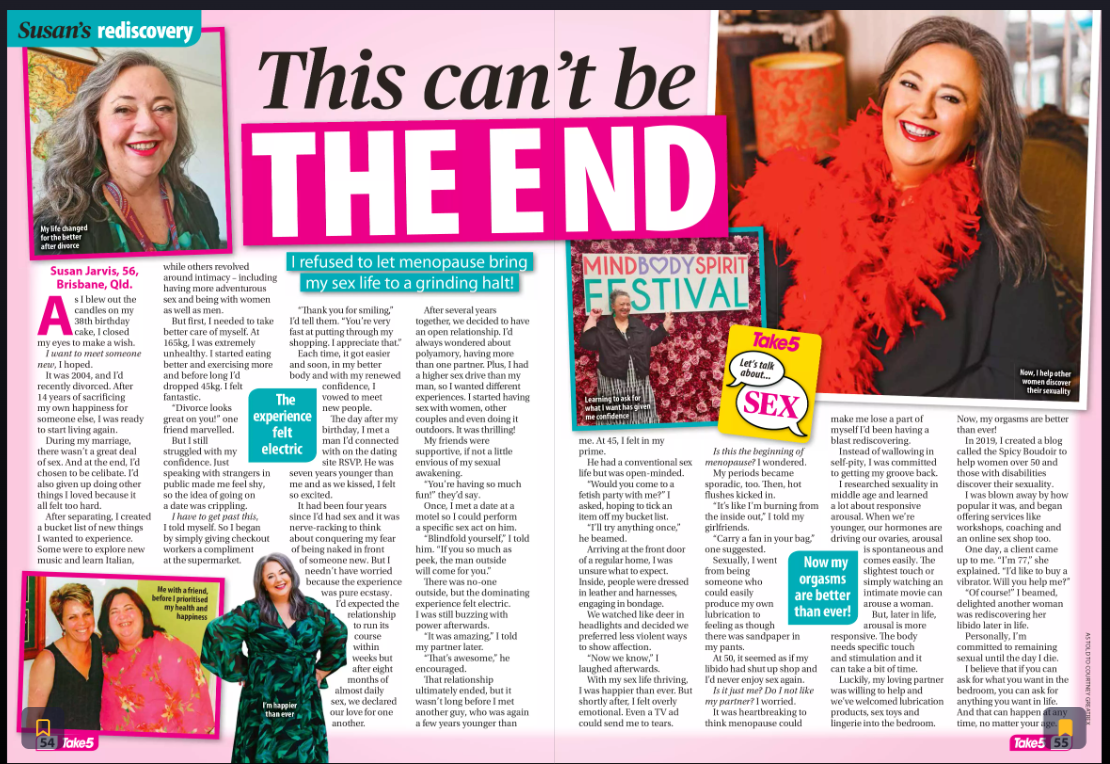 Mamamia 456 Club Podcast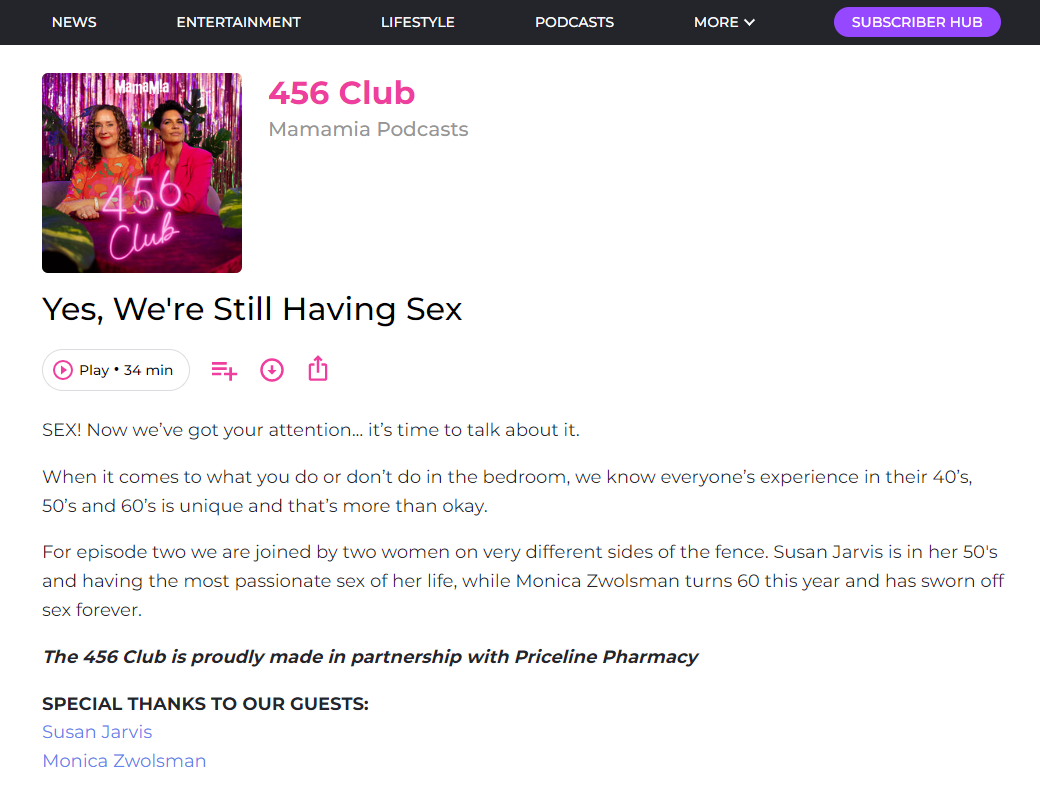 Sydney Morning Herald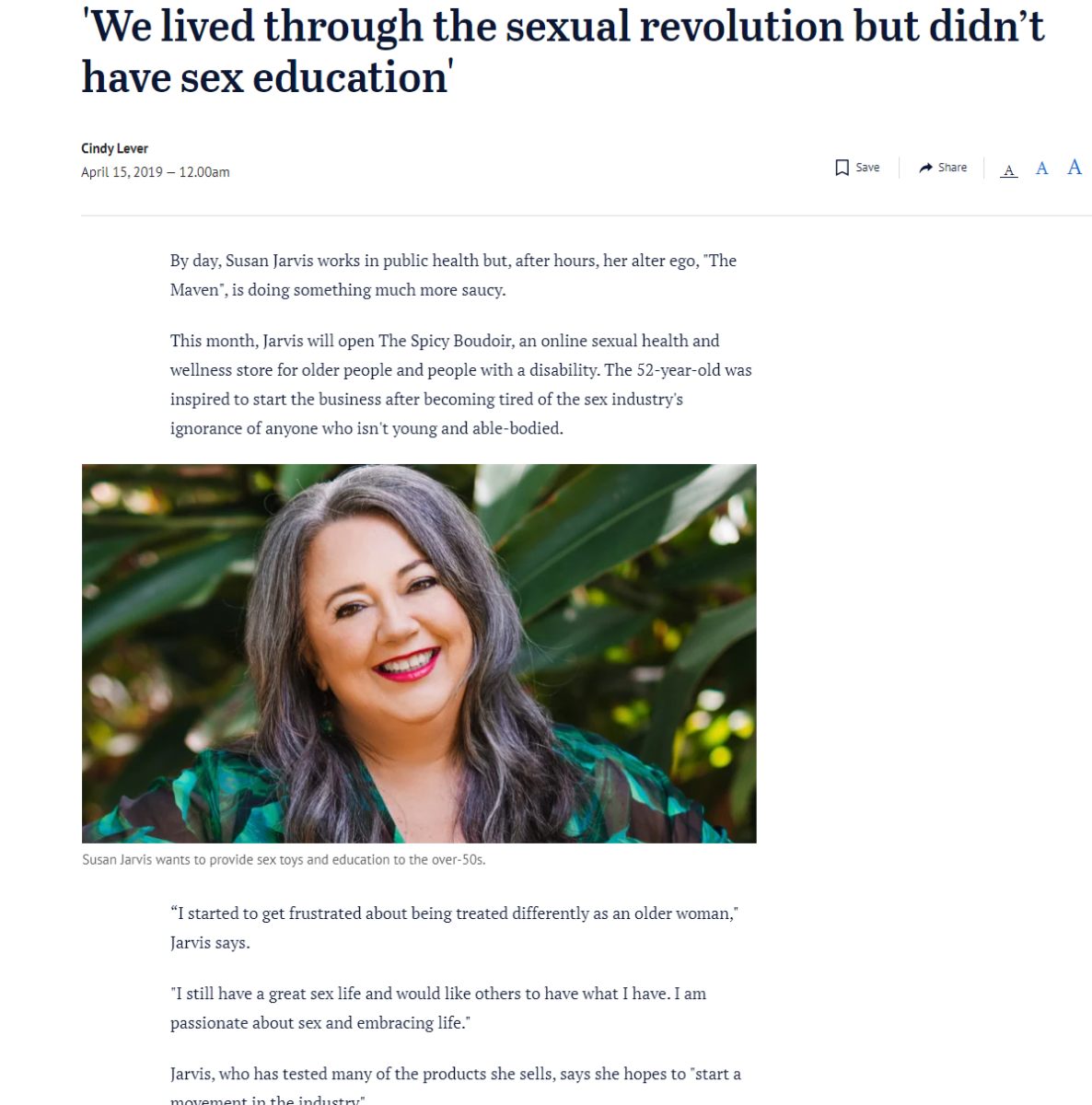 Contributor - Mamamia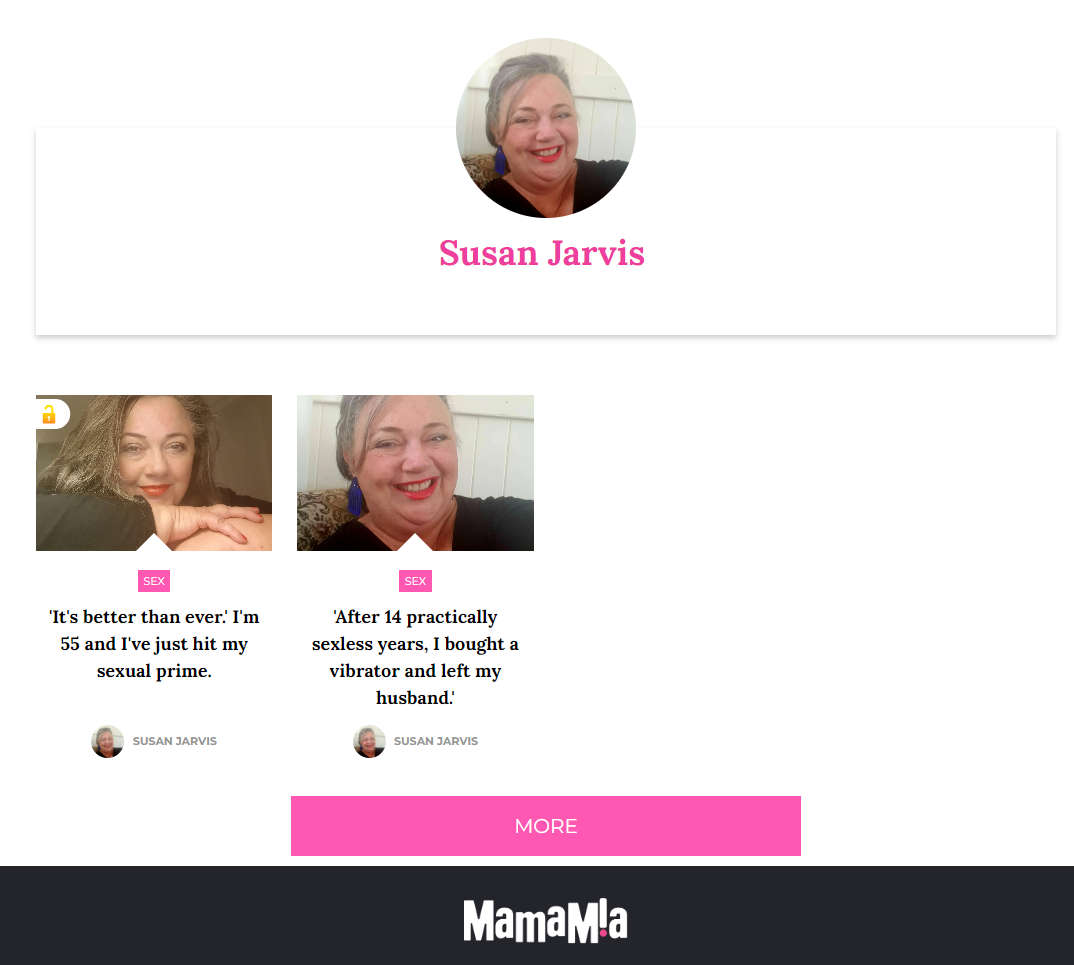 Contributor - Women Beyond 40 magazine