I will never forget the first time I used a vibrator. It literally changed my life, not overnight I must add, however the decision
to use one subconsciously placed me on a path of self-discovery and reconnection to my inner self and a whole new life.
Let's step back to 2002. I was 35, had been married for 11 years to a man who was a good person but was someone whose sexuality was greatly inhibited. I have to say that mine was as well (to a degree) but when your partner does not understand the value of intimate contact as the connecting force between two people then life can become jaded, stale and very lonely.
I'm not talking about the desire to have sex or wanting frequent sex, I'm talking about the simple act of giving affection. In this marriage there was no hugging, no hand holding, certainly no foot rubs and definitely no kissing. I had tried these in the beginning but was told 'There is a time and a place for that sort of thing and it's in the bedroom'.
My husband's invitation to be sexually intimate was very simple and downright cringeworthy. I would be in the lounge room watching television; he would head off to bed and stop beside me, then place his hand on my shoulder and ask, "Will I get a towel?" I kid you not. Hmm.
God, I was so incredibly lonely and unhappy. Enter the vibrator (pun intended).
One evening I was talking with a friend about my marriage and bemoaning the lack of a decent sex life and the subject turned to sex toys, she asked me "Had I ever used a vibrator?" NO, I had not! Her response was a shocked: "WHAT?! Come on!"
So, we jumped in the car and like a pair of silly, giggling girls went into an adult store and I was gobsmacked at what I saw. I felt like so naïve. There were plastic butts, plastic vulvas, masturbation sleeves, lubes, anal plugs, you name it. The store felt pretty tacky and sleazy, I can't say I enjoyed the experience. I saw a dildo that looked like a ginormous penis – anatomically correct for everything except for its size and hairless testicles! No way was I going to put that in my fanny, crikey! My eyes nearly popped out of my head! Yes, I'd had a child but no way was that going to fit in my box.
In the end, I settled for a jelly-like dildo that looked like a penis except it was pink and had glitter through it (I can assure you my tastes have improved!). Ummm….yes, well, I went home sans girlfriend and took that pink glittery thing for a twirl on the orgasm dance floor (more than once! That's a whole other blog!). OMG!
Now that I am older and much more sexually seasoned, when I reflect on that experience I realise it wasn't the dildo itself that was responsible for my orgasms. It was more the feelings of self-empowerment that shifted my mindset and freed my sexuality from its chains of inhibition. Once I had freed myself I truly owned my orgasm and for the first time in my life I learned to listen to my body.
After that, it was not long before I then moved into the spare room for three years of celibacy until I ended the marriage in 2005 (that's a whole other blog too). By that time the pink dildo was long gone and I had upgraded my collection to a big vibrator (I discovered my box is like a Tardis*).
The moral of the story:
If you have never used a vibrator before – no matter your age or physical ability – give it a go!
If you have feelings of shame or embarrassment who is going to know unless you tell them? Everyone deserves sexual pleasure. Your body was created by Nature equipped with the tools for pleasure: your hands, your skin, your clitoris, your G-spot and your mind.
Your personal empowerment is realised by making the decision to be true to yourself and allowing yourself to explore your sexuality. Own, and know, your orgasm.
Please…PLEASE…do not be lying on your deathbed wishing that you had tried a vibrator before you died.
If you don't know where to start or how to choose the right product please reach out to me. There is no 'best vibrator for women over 50', that's just a marketing spin. It's more about choosing a product that suits your needs. My advice is to start slow, choose a smaller sized vibrator or dildo or perhaps just a clitoral massager and go from there.
I am your Maven (aka wise woman) and I am here to share my sexual wisdom at no cost to you. I am happy to speak to you personally by phone or video chat and if you live in the Brisbane area we could arrange to meet in person for a woman to woman chat. If you are a carer for someone with a disability and feeling unsure of who to talk to, please get in touch and I will help you find the right people to speak with.
In the meantime, you can connect with me via our Collective. It is free to join and we don't overwhelm you with spam. The Spicy Boudoir Collective will keep you up to date with new products, information and education, special discounts and you'll be first to know when I am speaking live to the group or hosting an event.
Private Facebook Group: The Spicy Boudoir Collective
Vive les orgasmes !

My current favourite pleasure product is the Queen by Zalo - it has pulsing and vibration modes and is exquisite! The sleeve attachment converts the sensation into 'suckling' which is fantastic on the clitoris and nipples.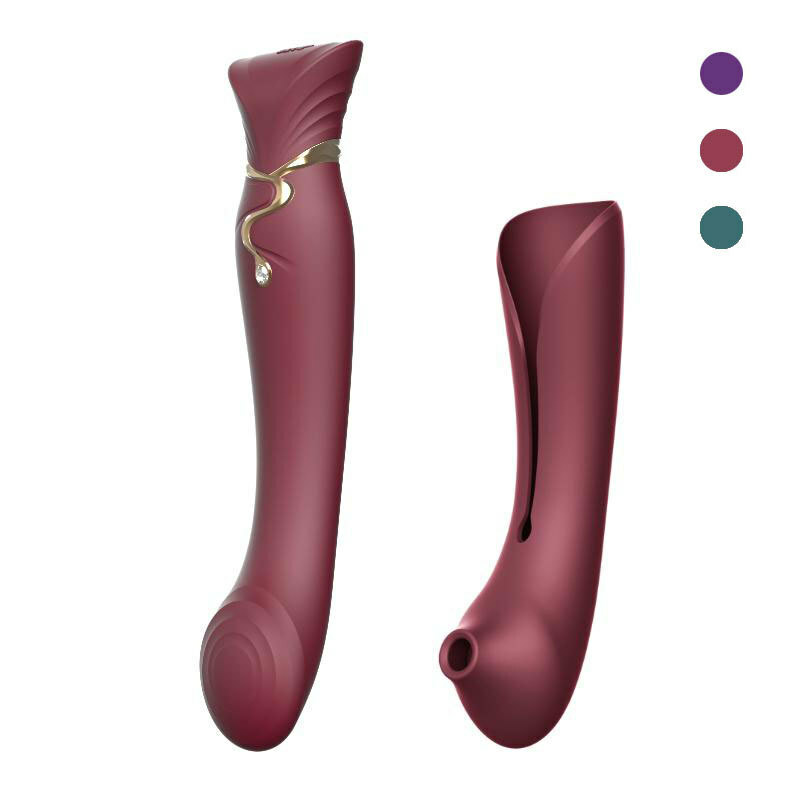 *The TARDIS (/ˈtɑːrdɪs/; "Time And Relative Dimension In Space") is a fictional time machine and spacecraft that appears in the British science fiction television series Doctor Who.
Edit: And of course the whole concept of trying your first pleasure toy applies to men as well. If you have never used a device to enhance your pleasure I suggest trying a cock ring with vibration. It will take your lovemaking to the next level of shared vibration and/or indulge your senses when honouring your manhood Atom Plus by Hot Octopuss - take your pleasure up a notch.
>