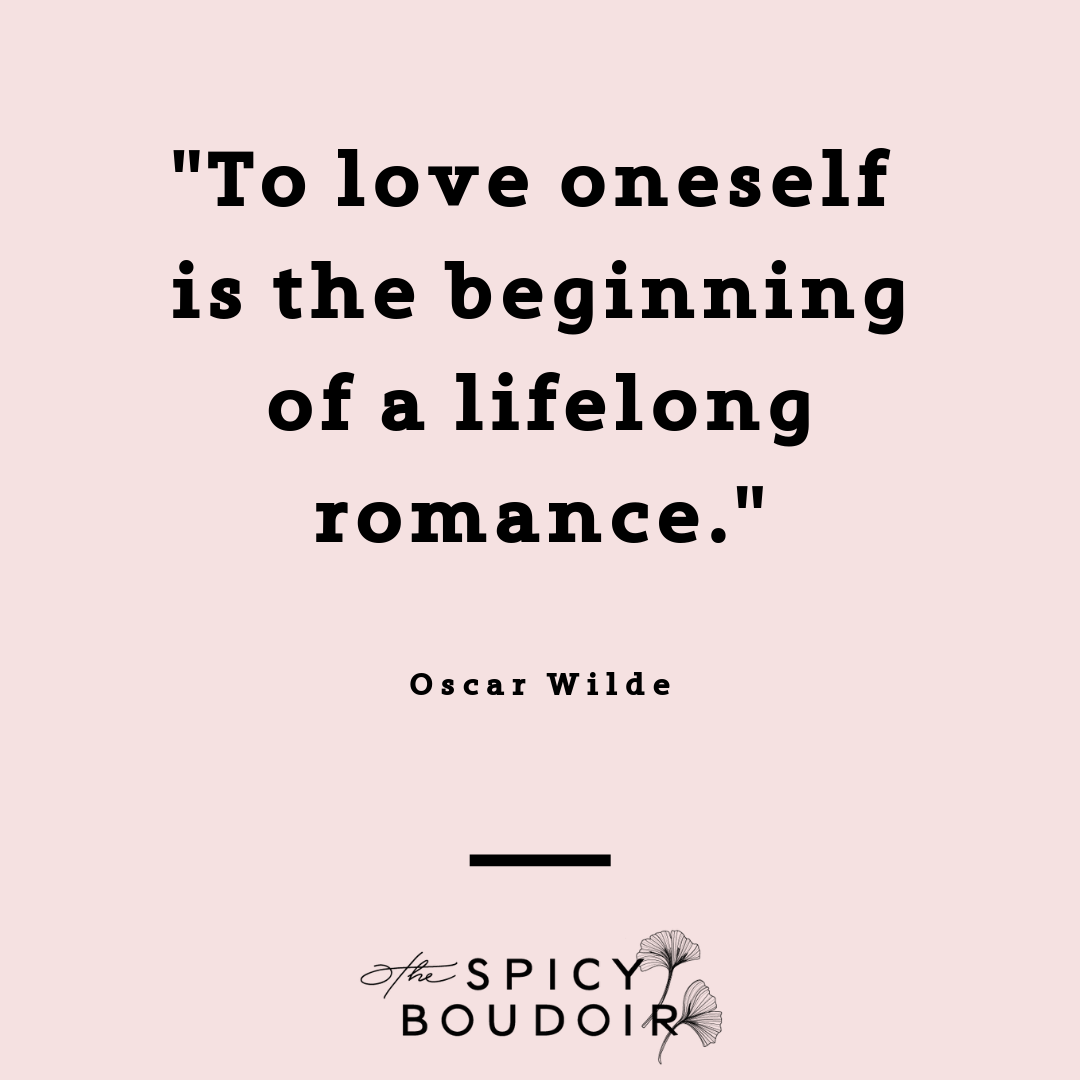 Indeed this is true.
To love others you must first love yourself.
I have been romancing myself for many years now. Along the way I've had many experiences - good and bad - none of which I regret.
I love being me. I didn't always though and it took quite a while to undo the conditioning of my education and childhood. When my marriage ended I knew that every aspect of my life needed a makeover - how I looked, how I spoke, how I thought - EVERY PART OF MY BEING need to be unpicked, unpacked and stitched back together.
I deliberately started on the inside developing my self-awareness, social and emotional maturity. I'd seen too many women post-divorce turn into victims of their own starved imagination with bad hair, bad makeup and bad fashion. I didn't want to be like that and to be honest, it was my intellect that had starved the most so I feasted my eyes and brain on culture, science and nature. Even did a stint at uni dabbling in humanities.
It took me a while to catch up on the fashion stakes with hair and makeup but I got there in the end (like, only in the last five years or so) and hopefully with a little bit more dignity than some. Gosh, what a journey. You could say I went from a country mouse to a sex kitten (it was a work in progress though, took me 10 years!).
I certainly feel different about who I am and what I'm capable of.
"The World is my oyster and I am its pearl" - THAT's how I feel.
These days, I'll go for that pedicure or facial (geez! I was 35 the first time I had one!). If I see a bunch of gorgeous flowers I'll buy them. I've stopped denying myself the little things...which, while only small, multiplied over many years added up to a lot of resentment.
Now, I know that my words and thoughts are very female-centred but they do apply to everyone. My partner was in a similar situation when he lived in a shallow marriage and gave up his joys, such as a motorbike, the sake of another person. Since his divorce, he has been romancing himself through the hobbies that he loves (but gave up when he was married) - photography and playing with tech such as robotics. He's currently enjoying a trip down memory lane playing retro video games.
Do you love yourself? What does 'romancing yourself' mean to you? Is it allowing yourself treats such as time on your own, gifts such as flowers, delving into your hobbies and interests?
I'm curious to know and I'd be honoured if you would continue the conversation in our private Facebook group The Spicy Boudoir Collective.
Come and share your thoughts.