It is true that women don't need a vibrator to have an orgasm but just like you don't need shoes to run it sure does help!
Looking for information on how to choose your first vibrator? Here you will find information and useful advice:
Product recommendations

Tips on lubrication and toy cleaners

Understanding the erotic anatomy
We are happy for you that you are taking your first steps to empower yourself. Generally speaking, women are not taught during life that our sexuality is an important element of our identity. Most sex education covers reproduction, menopause and STIs but doesn't delve deep into the psyche of sex, relationships, sensuality and sexuality. Tapping into your sexual energy is a confidence booster, it is good for your physical and mental health and we believe, helps maintain emotional resilience throughout life. It shouldn't be a secret!! Sadly, many women don't discover this until well and truly into their lives or worse, never.
Embracing your sexuality is truly a 'stop and smell the roses' moment in life. Trust us, you want to create for yourself a lifetime of deathbed memories that will have you go out with a smile!
What's the best vibrator for older women and how do you choose the vibrator that's right for me?
We can help answer that. Firstly, what is your orgasmic fantasy? Knowing what your orgasmic fantasy is - or what we like to call 'orgasmic preference' - will help you determine if you prefer a pleasure device that is realistic or one that is modern with a contemporary aesthetic designed for pleasure and one that also suits your physical needs (comfortable to hold).
Your orgasmic preference will also influence features such as size and vibration intensity. Do you prefer just clitoral stimulation or do you want to experience vaginal stimulation or both? There's no right or wrong approach in how to experience pleasure though it's important to consider preferences as part of your purchasing decision. Let's face it, you should get the best bang for your buck – and that's not just a well-deserved pun!
What's the difference between a dildo and a vibrator?
That's a good question. Traditionally, a dildo is a phallic-shaped instrument that does not contain any mechanisms to create vibration whereas a vibrator contains a motor and requires power to operate.
Interesting fact: Dildos have been around for thousands of years!! Don't believe us? Just Google it.
Are sex toys safe for my body?
Just like you wouldn't inject yourself with disinfectant to fight COVID-19 (thank you to Trump for that one), you shouldn't place anything in your body that is made of harmful materials. We have detailed advice about materials and cleaning of your pleasure toys which you can read here: Bodysafe Toys
One thing we will say, if the product you are considering says 'For novelty use only' – DO NOT use it internally!It will not be constructed out of body safe materials such as medical-grade silicone and could contact harmful chemicals.
To vibrate or not to vibrate? That is the question.
It 'comes' down to your preference but when you spend your dollar we recommend pursuing value in a device that serves both functions, that way you can choose to use it as your mood suits.
There are literally thousands of products on the market, to save you time and energy we have curated a range of products for you to consider.
Penis inspired play (and don't worry, we'll soon publish tips for men too!)
You can't go past the opportunity to experience a quality made dildo that incorporates temperature play!
The RealRock range by Shots allows you to microwave these dildos or put them in your fridge/freezer to step up your pleasure time to a whole new level! What a brilliant idea!
They come (oh, there's a pun!) in different sizes...from 6" up to 9.5"
The range from Femme Funn takes Nature's design of the penis and puts a spin on your G-spot exploration with a 360 rotating head that is sure to tickle your fancy. We can't see evolution changing the design of the human penis to match this in the near future but you never know!
Modern with a contemporary, aesthetic feel.
There are so many beautifully designed products out there, far better than what was available 20 years ago.
Our Maven's all-time favourite is the Queen by Zalo. The design is reminiscent of ancient Egypt and the form and function of the pleasure device is not a 'one fits all' approach. Now that's clever!
The Queen allows for enjoyment in multiple ways. With a motor in the shaft and pulsating plate in the tip, you can dial the intensity up or down and switch the vibration patterns so that you can tailor it to your orgasmic preference. Slip-on the silicone sleeve and the vibrator converts to a device that will suckle your clitoris or nipples, whichever turns you on the most!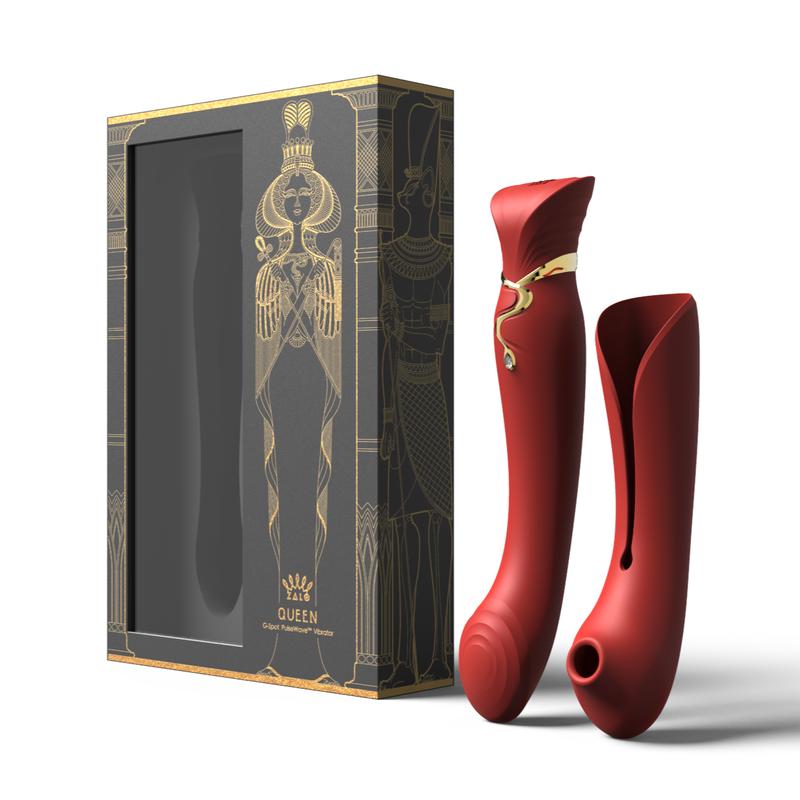 German precision and quality – Fun Factory!
From the small and delicate Volito to the large Big Boss G5 for that 'filled' sensation in your vagina or anus, Fun Factory is one of the original product developers and their products are of the highest quality. They have even developed a range of self-thrusting vibrators (the Stronic range), who would have thought of that?! Only a company that thinks outside the box, that's who.
Direct Clitoral stimulation
The wonders of technology are truly amazing and We-Vibe has set the benchmark when it comes to pleasure technology. Introducing The Melt...it will have you melting between the legs.
Secondary features are the wireless control via an app on your phone meaning that your partner could be part of your pleasure play even if they are on the other side of the world.
External vibration
Now, this is where you can really extend the value of your purchase. There are external vibrators that can be used all over your body and some that have attachments to adapt the massager for internal play.
Our top three for unbeaten quality and value are:
The Wand by We-Vibe:
With a long handle reach, it is perfect to reach your vulva and clitoris while reclining. It's also perfect to reach your back to enjoy a massage in those hard to reach places.
The Wand comes with two attachments to double the fun! Now that is value.
The Wand provides power but with the flexibility to control the vibration intensity and pattern using a remote and is smart enough to be guided by the squeeze of your hands to increase power.
Doxy Massagers
Engineered and machined to perfection. The Doxy range is without a doubt a premium pleasure product, one that will last you for many years. It too provides the option to purchase the accessory kit to convert your external vibrator to internal delights as well as providing satisfaction and enjoyment for penis owners.
Moderate vibration
If you are someone who has difficulty tolerating the feeling of vibration in your hands and forearm then the Ultra Wand by Femme Funn may suit you. Purely for external use only, the power of the vibration is concentrated in the head of the unit, not in the wand.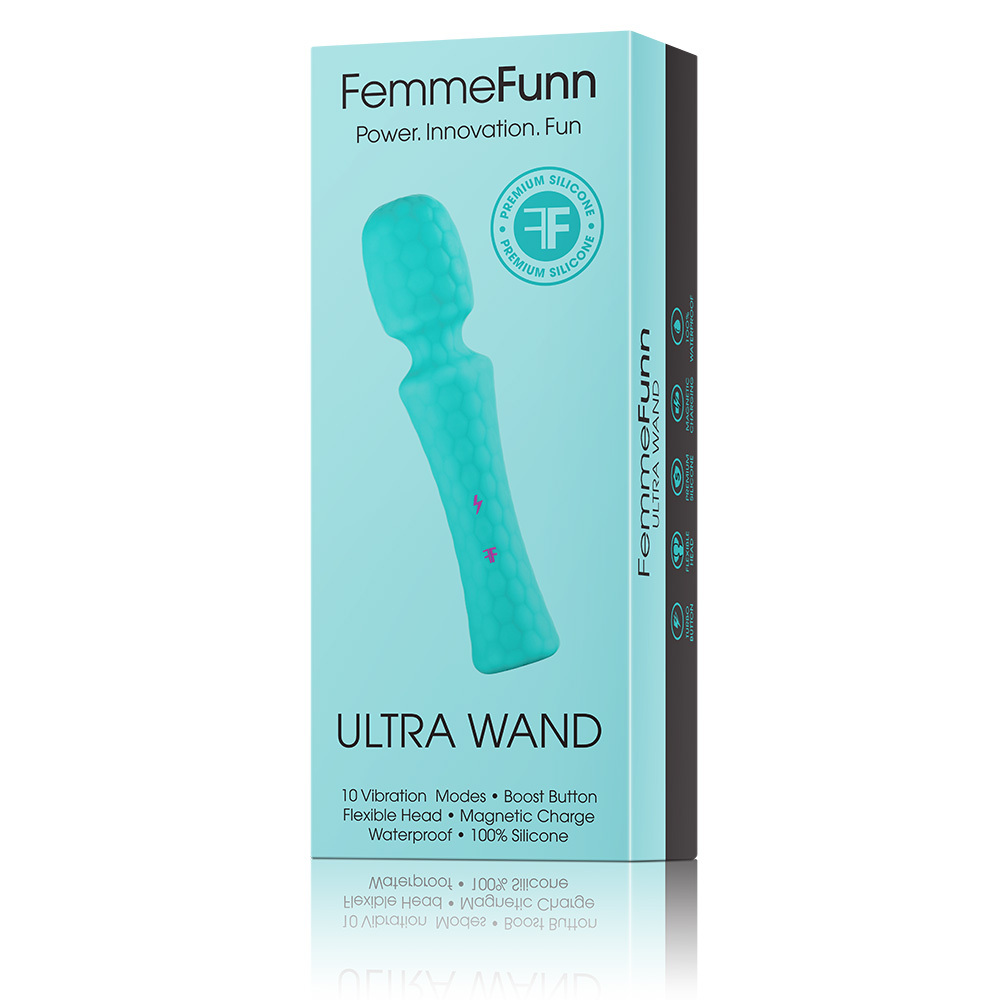 Vibrators for your handbag and purse
We don't sell guns at The Spicy Boudoir but we still sell bullets. Compact, discreet but still packing a punch where you need it.
We recommend bullets that attach to your fingers, that way you can concentrate on your pleasure and not worry about losing it amongst the sheets – they can get very slippery!
Mini G-Spot vibrator by Rianne S

Fin by Dame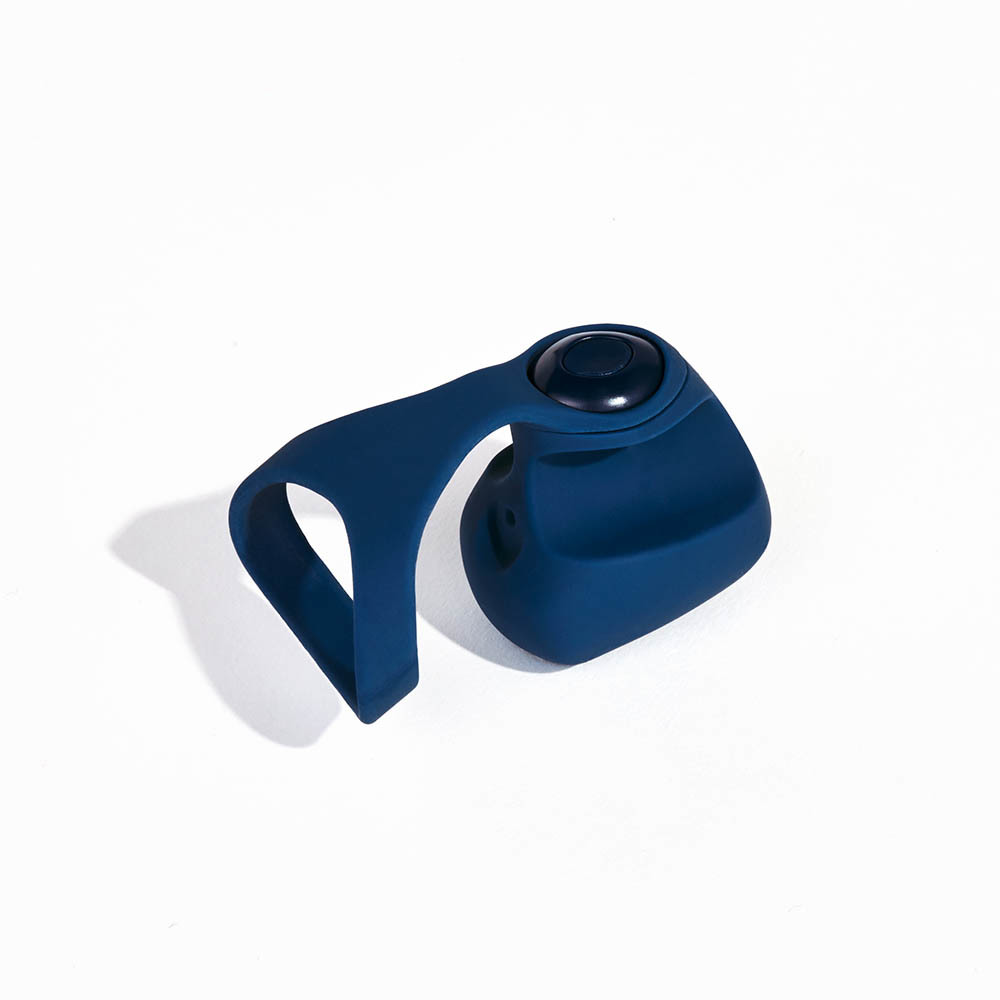 HotOctopuss Digit
Clitherapy by Bijoux Indiscrets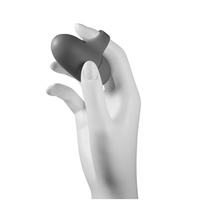 Education resources about Female Orgasm and Pleasure
If you, again like our Maven, are on a journey with your sexuality we recommend investing time to learn about your body. We are affiliated with one of the World's leading Sexologists, Cyndi Darnell, and recommend investing in The Atlas of Erotic Anatomy and Arousal which Cyndi developed in recognition of the lack of sex education in today's society.
Tips when buying
When you shop with us you can be confident that we have done the work and research for you. We only offer products that we would use ourselves. We understand that shopping online, particularly for the first time, can be a bit nervous, particularly when you open the package and realise the size of the product is bigger than you anticipated!
We really care about you and your experience shopping for a pleasure product and that's why we offer you a three day window to change your mind. Conditions do apply and we cannot accept returns on opened products. Please read our policy and instructions on how to enact our 'change of mind' offer.
BIG TIP!!

Always read the usage instructions!
Tips for before and after pleasure
If you, like our Maven, are in the thick of menopause you will need to take care of the health of your vulva and vagina and use quality lubrication during your play.
Our Maven recommends and uses products by Sutil (organically sourced) and Pjur (medical grade).
Products can be cleaned using one of the many cleaning products that we stock or if none available at the time of your play then hot water and soap until you can spray with an anti-bacterial.
Squirting during play
Every woman has the ability to experience female ejaculation during sexual activity. It is an experience quite like no other and requires specialist equipment to protect your furnishings. We say, 'don't use a daggy old towel' invest in a quality blanket that will add to your decor and protect your bed, lounge or favourite rug...wherever you are having fun! The Decor Fascinator by Liberator is plush, soft to touch and moisture-proof. Perfect as a throw across the bed during a getaway.
Our last advice to you.
"Sex is as natural as the air we breathe, there is no need to choke on it!" - Susan Jarvis, The Maven
Please do not feel any shame exploring your body, your sexuality and your fantasies. If you find it difficult to deal with shame and stigma we urge you to reach out to a Sexologist. We have collated resources to get you started on your journey.
If ever you need assistance to choose a pleasure device or have questions about sexuality please do not hesitate to contact us via the website.
Here's to your joy and sexual empowerment!